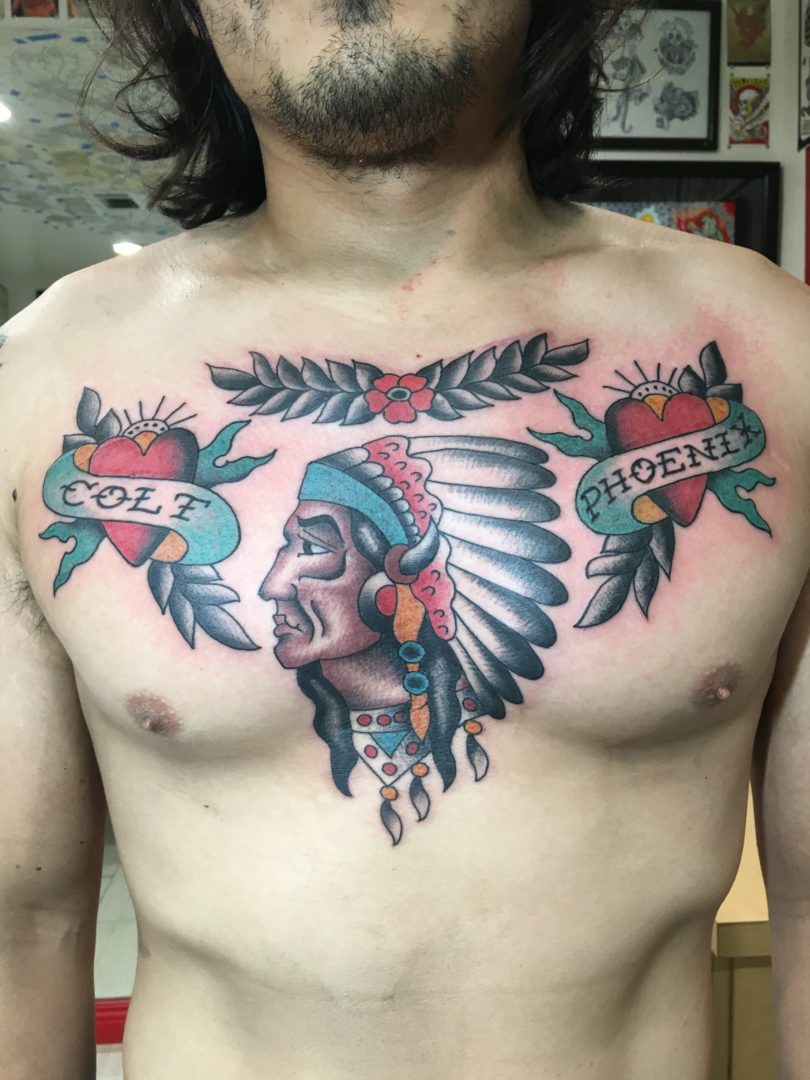 Posted by Carl Hallowell
On August 16, 2017
August's Dallas tattoo of the month proudly goes to Mr. Andy, an aerospace engineer who also enjoys the down-to-earth style of a traditional tattoo.
With that said, there are three things that I am most proud of concerning Andy's tattoo.
The first would have to be that Mister Bob Roberts liked it and commented "Kool Style" about it on Instagram. It was awesome knowing that he is the best living practicing tattoo artist in the western world, and he is taking time to look at and enjoy some of my tattoo posts. Never mind that many of my friends, peers, or slightly older than I tattoo artists couldn't be bothered to check in on my harsh style and my straightforward approach to this art I love.
Often times in this world, it is a matter of many liking something just because others do. I am not in with that crowd. I am off to the side. I have my humble craft, and the ones who like it tend to think for themselves, be bold, and stand alone, much as I do.
The second thing about this tattoo that is superlative is that it was all accomplished in a single session. This is very out of the ordinary for a full chest piece. Planning out the piece in advance with Andy allowed me to form a plan of attack that would guarantee our success in this lofty endeavor.
The third and best part of this traditional chest piece tattoo, in my experience, was the consultation process Andy and I shared to create the vision for this piece. I am very proud that I took the time and the initiative to suggest a few ideas that would make this tattoo stand out above the others. After a few emails back and forth, Andy and his wife both were excited about the Indian chief idea that came out of the consultation. I thought that this would be an image of strength, poise, and wisdom that his children could look up to, aspire to. They agreed. And what resulted is a piece that speaks to strength and love; to family; to the roots of our American heritage and beyond. I am proud to have created it for this young family, and may they benefit from it over and over, for years to come!
Dallas Traditional Tattoos for Generations to Come
Traditions can easily be made by visiting your local tattoo shop in Dallas. If you are interested in creating your own permanent tradition on your body, call today to schedule a consultation. I am proud of this work I created for Andy, and I know I can make something for you that you can share with future generations.